Maverick alumni returned to campus this week to share how the lessons they learned as communications majors at the University of Texas at Arlington influenced their careers in media, public relations and marketing. .
At the UTA Communications Department's Communications Day, alumni provided important insights and best practices to an attentive audience of current students, helping them connect, network and get excited about communications careers.
"This event is the biggest day of the year for communications majors," said Keren Castellanos, a sophomore at UTA majoring in public relations. "I came to learn how to be a better communicator. I think public relations is about engaging and building relationships, and I enjoy those things as a person as well.
UTA President Emeritus James Spaniolo was the keynote speaker. Afterwards, current students participated in mock interviews, head shots, a streetwear fashion show, and a networking expo with media and corporate partners.
"Communication is ubiquitous in all aspects of our personal and professional lives," Spaniolo said. "It's a skill with endless possibilities. A communications degree is a degree for all seasons.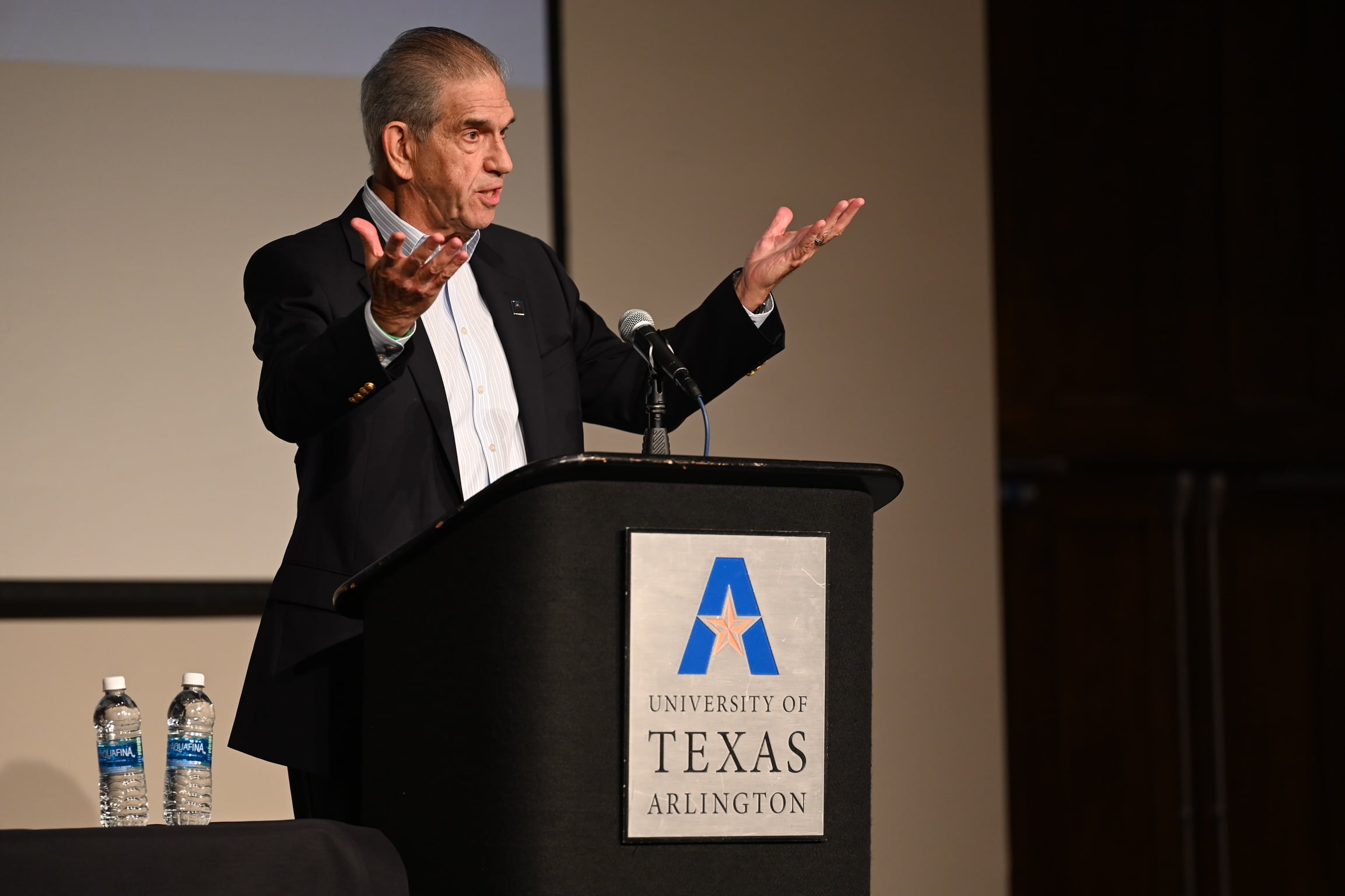 Among the UTA alumni present were communications managers working for popular DFW radio station The Ticket, investment bank Citigroup and Meta, the parent company of Facebook, Instagram and WhatsApp. Panels included discussions on remote work strategies, resilience in the industry, and how to take advantage of internships and freelance work.
Jaclyn Traylor, a junior public relations and journalism student, said she grew up in a small town and loves that UT Arlington is in the heart of the metroplex with plenty of opportunities for networking, jobs and events. like Comm Day.
"I'm looking for my first internship, and there really isn't a better place to find it than here on campus," said Jaclyn Traylor, a young public relations and journalism student. "UTA's communications department really goes out of its way to make sure events like this are worth visiting for students. I feel like they are watching over us and working together to help us find jobs after graduation. »
Hannah Farrow ('20 BA, Communication Studies) gave advice to mavericks to make sure they ask their own questions in their job interviews after graduation.
"It's important to educate yourself to make sure the management of where you work is right for you," said Farrow, who currently works in UTA's human resources office. "You want to find a leadership that has clear goals and values ​​in mind, so you can grow in your career in a positive and effective environment."