Leeds-based barristers Exchange Chambers continued their expansion into the city by welcoming Eddy Steele as a new member.
His practice covers all aspects of regulation with an emphasis on health and safety law, coroner's inquests, traffic and professional discipline. He also prosecutes and defends in serious criminal cases.
Prior to being called to the bar by the Inner Temple in 2022, he had a career as a barrister, after qualifying at a regional heavyweight criminal defense firm, and becoming the lead attorney in matters of regulation in Leeds for global business law firm DLA Piper. .
He has extensive experience representing renowned international companies in complex criminal investigations and prosecutions.
In the summer of 2022, he was appointed Deputy Coroner and he sits regularly on the Coroners Court of Hull, reinforcing his depth of expertise in occupational health and safety and investigative work.
Steele said, "I'm going to the bar with a broad background in regulatory law and corporate crime – areas in which Exchange excels and is recognized as a top-tier ensemble."
Ian Spencer, Chambers Director for Exchange Chambers in Leeds, said: "Eddy's arrival further strengthens our Leeds Chambers. He has enjoyed an excellent reputation since his time in private practice and is recognized as a leader in his field.
Jonathan I'Anson, Managing Director of Exchange Chambers, added: "Eddy's career to date has spanned some of the world's leading law firms. As she moves to the Bar, we are delighted to welcome her to Exchange.
:::
YFM Equity Partners (YFM), headquartered in Yorkshire, continues to expand its team with investment associate Zach Francis joining the firm which has offices in Leeds, London, Birmingham, Manchester and Reading.
Francis joins the Red Lion Group, a collection of boutique pubs and coaching inns, where he has spent the last year working on the business development team.
Previously, he spent ten years with the wealth management and accounting services firm Smith & Williamson (now Evelyn Partners); after obtaining the chartered accountant diploma within the firm, he then worked within its mergers and acquisitions division, then as a partner.
This latest appointment follows YFM's continued expansion which has seen its recent investment in financing the principal buyout of SOS Leak Detection, a provider of non-destructive drain detection and repair services, based in Bedfordshire, working primarily with the insurance industry.
He also completed a multi-million pound investment in Bournemouth-based film and television visual effects company Outpost VFX, as well as the successful completion of YFM's investment in rubber-to-metal bonded components and rail suspension systems, Ferrabyrne Holdings, based in Littlehampton.
Jamie Roberts, Partner and Head of New Investments in the South for YFM, said: "We were impressed not only by Zach's strong background in senior advisory and sales roles where he supported SMEs, but also by valuable operational experience working 'in-house' within a growing hospitality business.
"We also really liked Zach's approach and thought he would be a great fit for the team.
"As YFM continues to grow, it's important that we hire people with different skill sets and backgrounds to add depth strength to the investment team."
Francis added: "Joining YFM is a great opportunity to broaden my investment experience, as the firm is uniquely positioned to support UK businesses in their next phase of growth through a combination of growth capital and management buyout financing.
"I look forward to being a part of YFM's growth story and also working with such a reputable and friendly team."
:::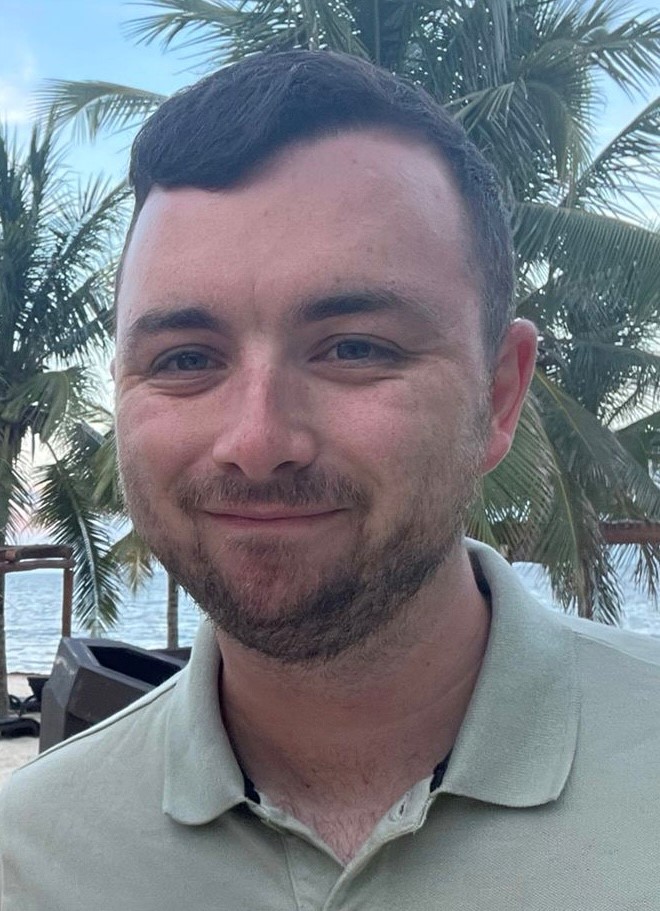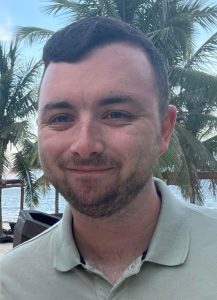 iSource Group, a Leeds-based IT, digital and change management recruitment specialist, has appointed Chris Moseley as Account Manager to support the company's success as it continues to integrate new accounts.
With customers won in 2022, including Rackspace Technology and Cinch, in addition to securing a position under the Crown Commercial Service (CCS) permanent recruitment framework, the business is growing twice as fast as expected the previous year.
Previously a delivery consultant at Fruition IT, Moseley brings with him a wealth of relevant experience in the recruiting industry.
His responsibilities at iSource Group will be to manage and deliver key accounts across the organization.
He said: "As is usually the case in the recruiting industry, I knew a few people from iSource and they had very good things to say about the company. I'm really looking forward to working on multiple clients and learning from the team around me.
"I am very happy to have landed this role and I want to establish myself as the best account manager I can be. The team has already been very supportive and welcoming, so that's a good start.
iSource Group Chief Executive Geoff Shepherd added: "We could never have predicted last year that we would see such a strong upturn in business throughout 2022 and beyond. It has been a amazing run so far and attracting and adding great talent to the team is really encouraging.
"Chris already knew some of the iSource Group team and I'm delighted to hear that he had heard good things about us. We look forward to supporting him as he settles into his new role.
:::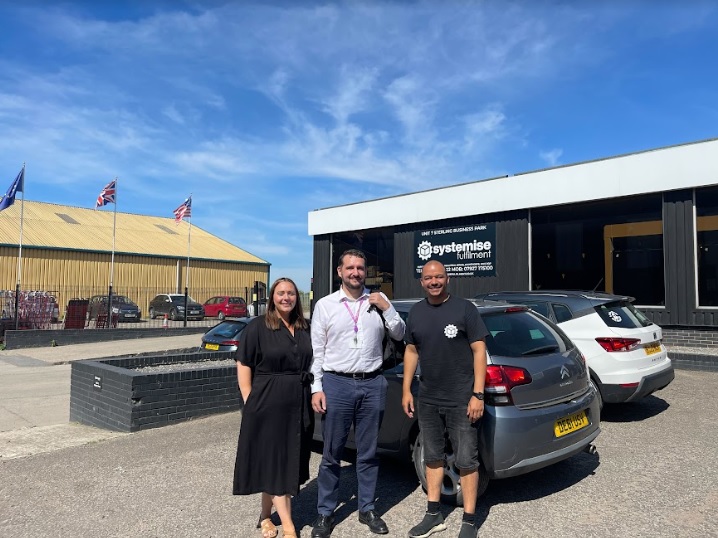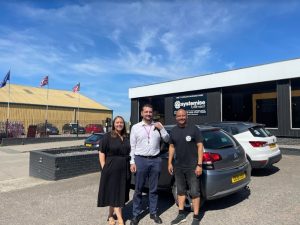 Systemise Fulfillment, a growing company based in Scunthorpe, with warehouses in the UK, US and EU, has recently invested heavily in overhauling its systems and HR team.
Earlier this month, he appointed Nikki Thomas as head of global human resources, who will lead the human resources team across all of the company's warehouses globally.
Kevin Blackburn, Director, said: "We are delighted to have Nikki join our team. We are convinced that our team is our greatest asset and the key that allows us to achieve our objectives and our mission for our partners and our customers. Hiring qualified and competent people is therefore the basis of our long-term success.
"Nikki is incredibly ambitious and clearly has the drive to do amazing work and help her colleagues succeed as well – so she was a perfect fit.
"In addition to her passion for HR, Nikki has an impressive track record and extensive experience in people management, recruiting, training, organization and structure."
Thomas said: "I was drawn to this role because of the company's culture, vision and core values ​​that co-founders and directors Kevin, Kylie and the rest of the team clearly live by.
"As we grow, we can make a difference in the industry; having a secure and well-founded HR department will help us achieve this goal.
"Our team is my main focus and making sure everyone stays happy in their role is a top priority."
In addition to investing in its HR team, Systemise Fulfillment has also recently invested in a new HR system to help the business run more efficiently.
Blackburn added: "Nikki is now in this role and our move to a new HR software system allows for a better workflow for everyone.
"Building a new HR department that we can shape as we grow is of great importance as we continue to grow and will have a positive impact on the business and our employees.
"Nikki takes care of all core HR management, policies and procedures, allowing all employees to have a single point of contact if they need advice, knowledge or have any concerns.
"This change will allow all of our other senior leaders to focus on their specific roles, knowing that they will have additional support if they need it."